Every year this female robin builds her nest. This is on my porch. So the entire time I am working on my flowers her and the male dive at me pecking at my head. Completely unnecessary as I wouldn't bother them and it is after all....my porch.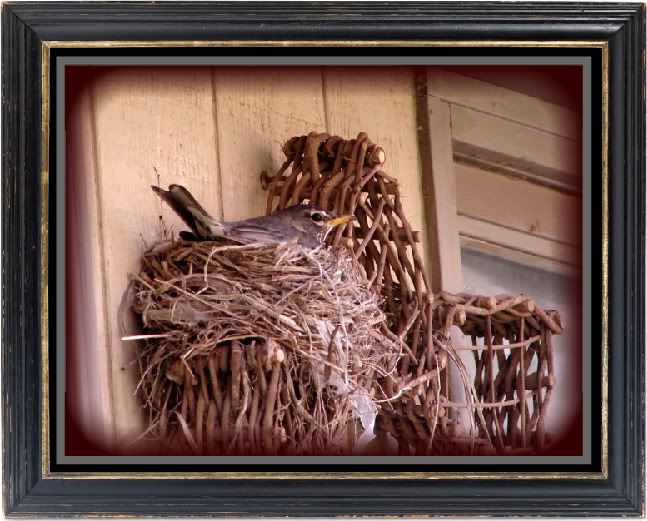 And finally my pear tree is blooming. So sad it last such a short time.
From my pear tree I have some of my bird feeders hangings. I always liked this little sparrow with its red cap.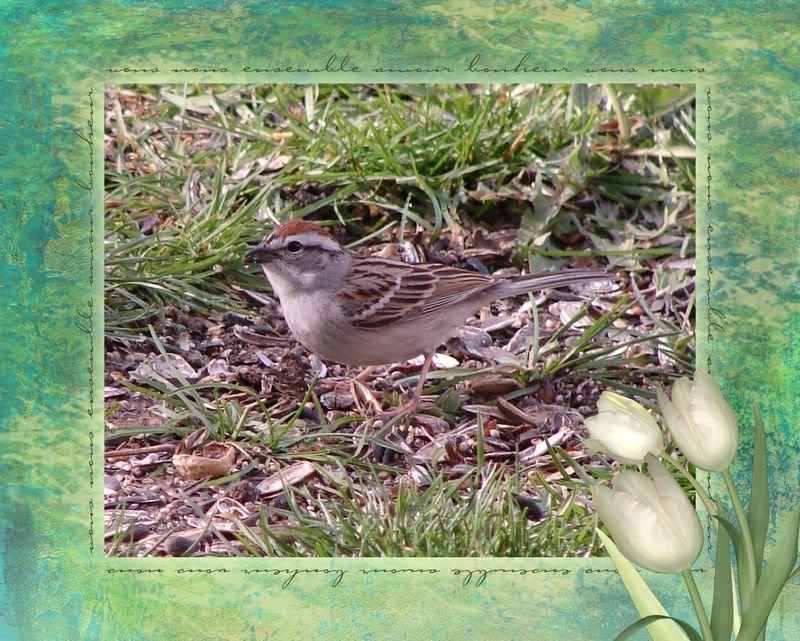 This year I hope to get something new. The death of my old plum tree. A woodpecker was pecking on it the other day. I didn't think much of it until later I noticed how much wood chips were on the ground.
Now woodpeckers don't usually pick a tree that is healthy to start a nest in. We have known this old tree was on its last legs. Fitting it will now be a home for these beautiful birds. Within 2 days the hole is so deep I can't see the bottom.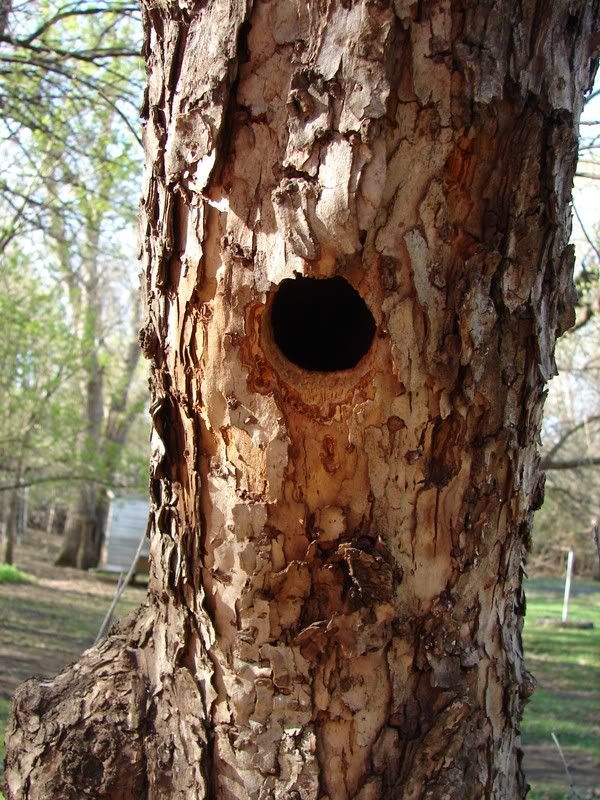 Of course I hope to get pictures of the babies. I will miss my old plum tree though. Time to plant some new ones. For now I will enjoy the smell of the fresh blossoms.