We haven't seen as many deer in the backyard lately which isn't unusual this time of year. They are busy raising their babies. But they do come out occasionally for a nibble at the bird food.
This mother deer is showing her summer colors, much redder in the spring and summer then the darker winter coat.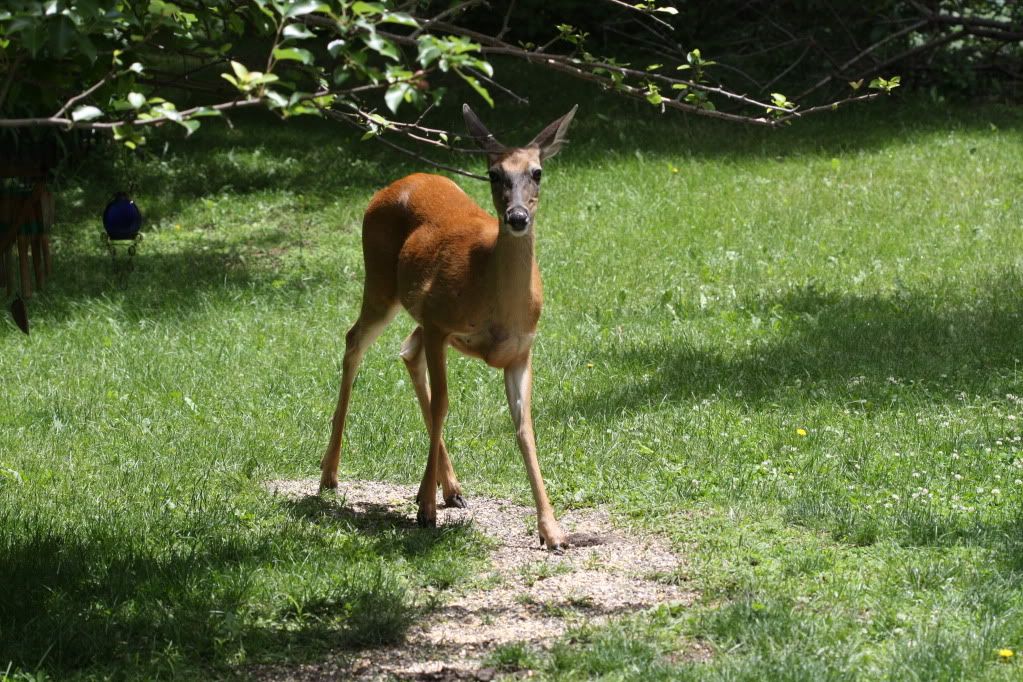 When she got closer I noticed the wound pattern on her chest and that she looked thin. To me these look like buckshot, not the wounds you see from them fighting each other. They are fairly fresh on her chest.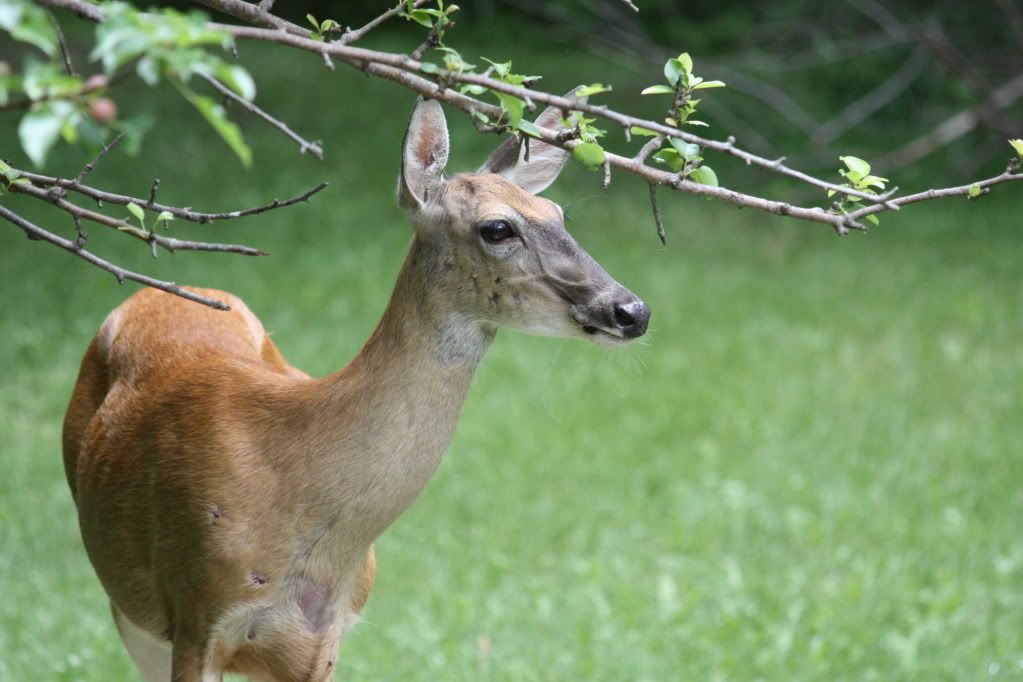 We get poachers occasionally in the back woods. We are in the city limits so it makes me angry as I almost got shot once in my back yard. What also ticks me off is she is nursing. So in the back there is probably a couple of babies. So if she had been killed they would have starved to death since they aren't old enough yet to fend for themselves.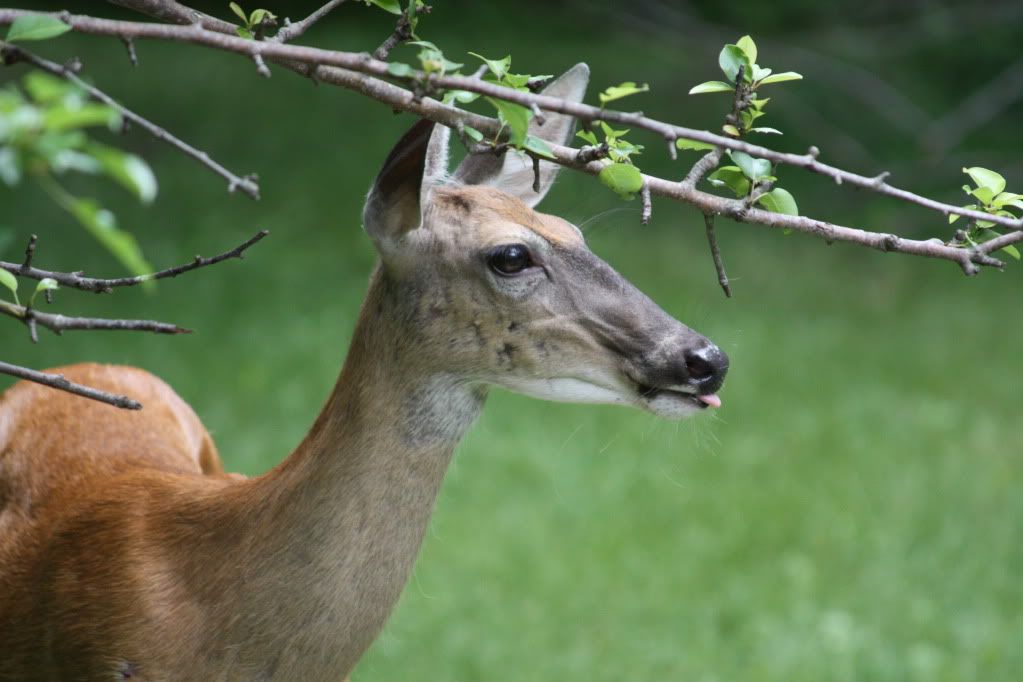 She's sticking her tongue out at the poachers. Na Na.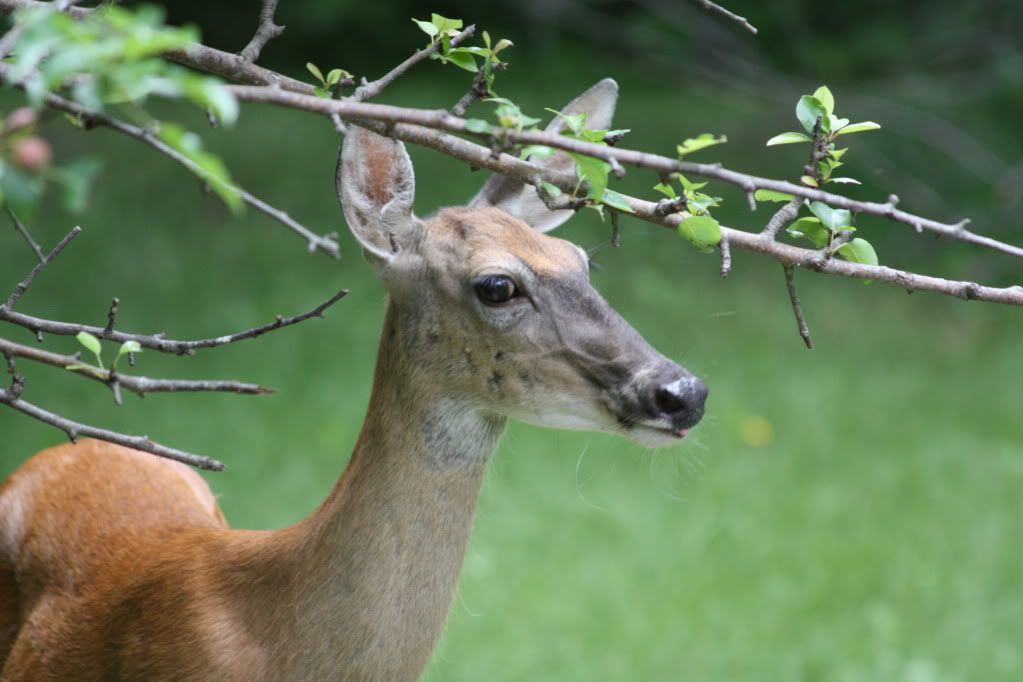 We have way to many deer, cars are always hitting them and I realize they are a danger. But I like them. Pests that they are. I love the babies and they are always willing to pose for a shot or two. With a camera that is.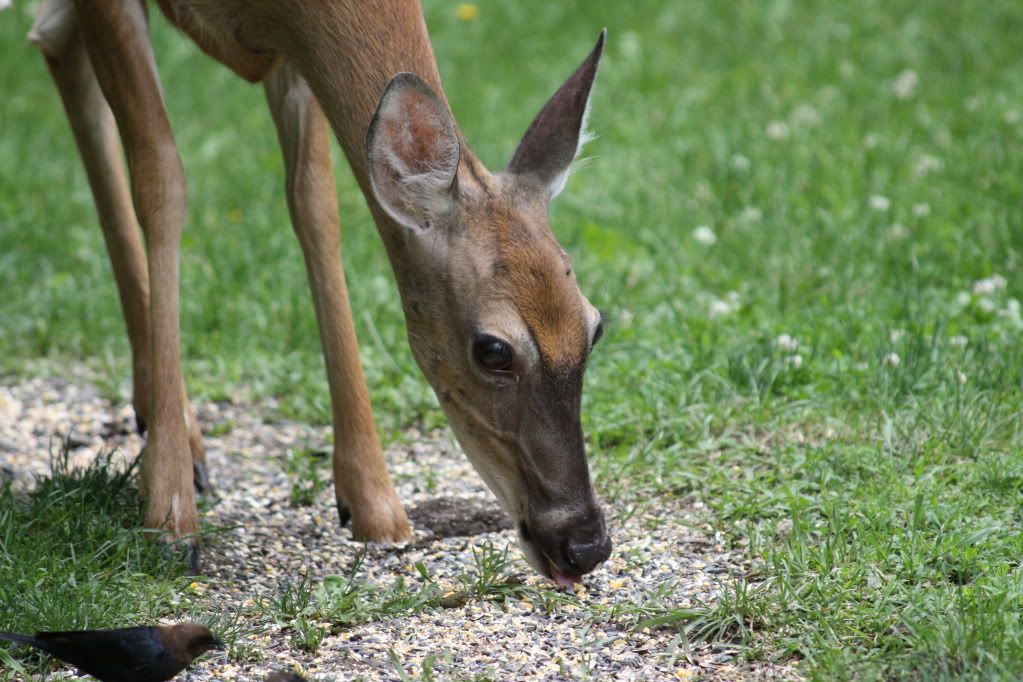 So she takes a nibble or two, and off she goes. The babies are probably up in the sumac grove, safely hidden. But soon she'll bring them to the bird food and bird bath. And I'll be waiting with my camera.