I decided to show a old sepia photo also of my husbands grandparents sitting around the parlor. The date would have been the early 1900's. The first is the original scanned photo.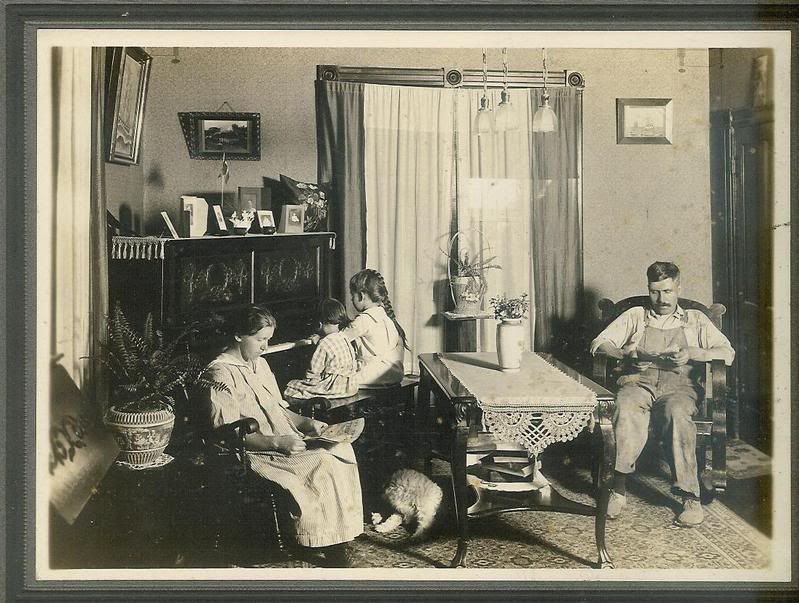 And in this one I cropped the frame off a little and increased the saturation also. We still have the rocker his grandmother is sitting on in the picture. And she probably got it used.
visit
Mary the Teach for more sepia scenes
.