On this shot I was going for the duck between the reeds.
While focusing it I found I liked the look of reeds and thought I would make them the focus with the duck as just a background addition. I like the way both shots turned out. What do you think?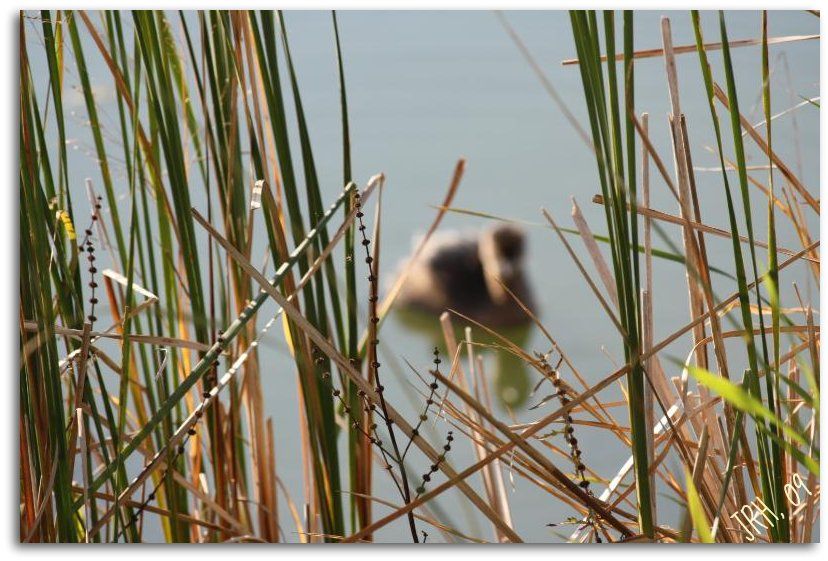 On the way back from the lake a storm was building and starting to move in. The clouds gave the sky a great look behind me....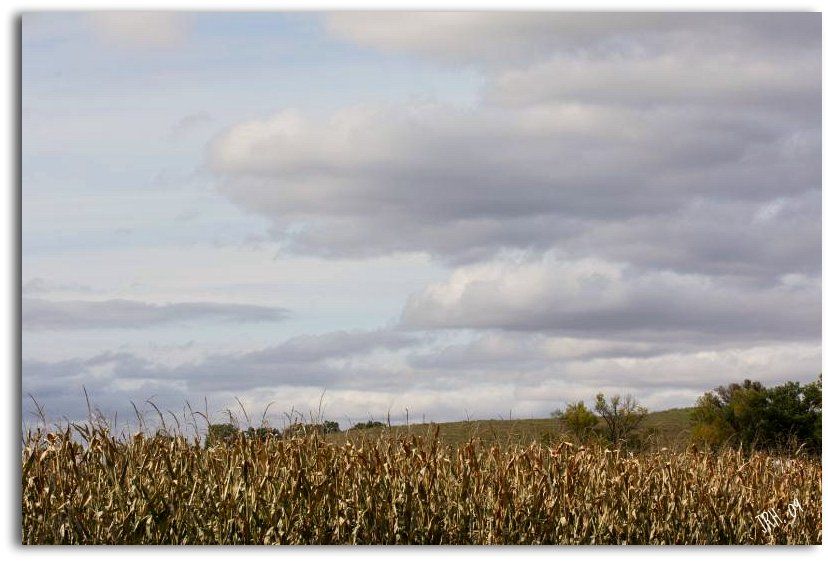 But in front of me the sky looked completely different, innocent and a lovely color of blue. If things dry up ever the corn looks ready to harvest.
But if you look closely, still a hint of green on most things.