Daily blog entries is what NaBloMo stands for and it is not as easy as it sounds. Of course I just do my photos which is easier since I addicted to taking photos of everything around me. Anyway check out the site
here.
And then Steven's 5 photos on the fifth is something new for me and I decided it would work to do both. check out Seven's site by
clicking here and join in.
I decided to combine this entry with the 5 on the fifth photo challenge.
Of course this time of year this is what you see driving around, except finally we have had enough dry days most of the fields are harvested.
With fall comes dead leaves and dust living on a gravel road. Gee, the car really needs washing.
And for good luck for the next years growing season 2 tomatoes left on the vine. They still look good...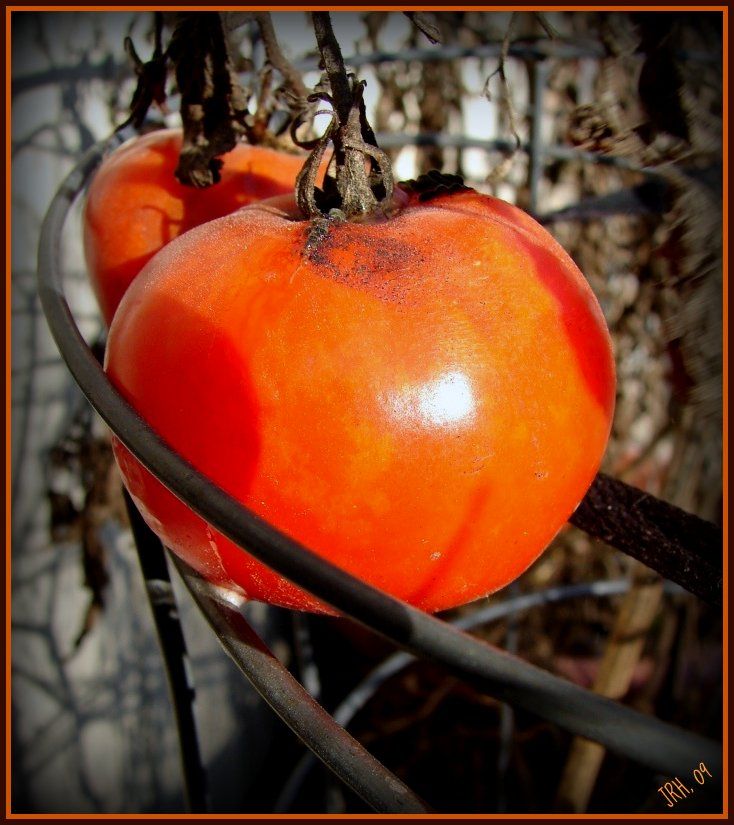 Last night we celebrated 36 years of marriage. I made my other half grill me a steak and shrimp. It was cold out so we huddled around the fire in the grill to warm up. Of course the glass of dark Zinfandel didn't hurt either.
The last of the pumpkin broke open to feed the deer, they love them. I think the bottom shot looks like a pumpkin eating a leaf.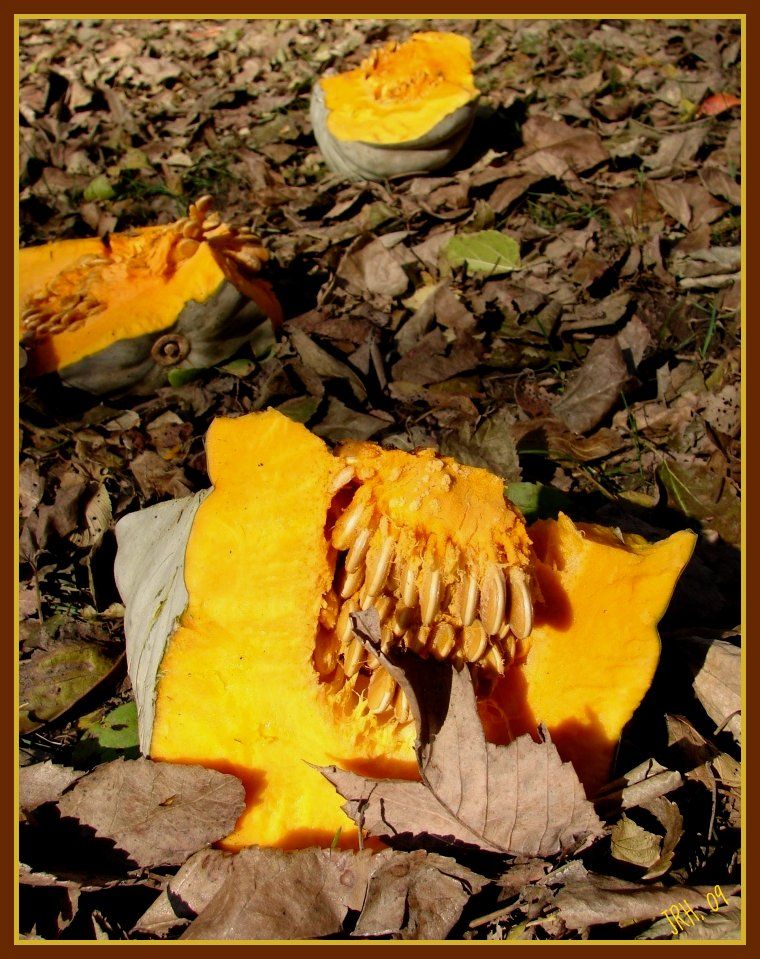 And that's it, 5 shots for the 5th on day 5 of blogging everyday. Ta Da..