As promised here are some of the old marbles I got from my FIL. The ones that are really damaged I don't have out. I keep them in some old jars. They come in all different sizes from pee wee's to Shooters, clays to glass and some steel marbles also. I have cat eye, banana slugs, clearies, onions, and more I don't know enough about to ID yet. Some glow under a black light.
Most in the jar below are cat eyes and banana slugs.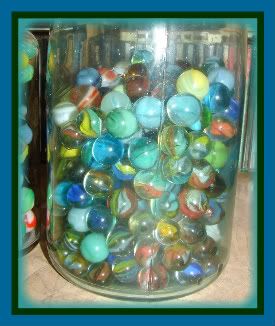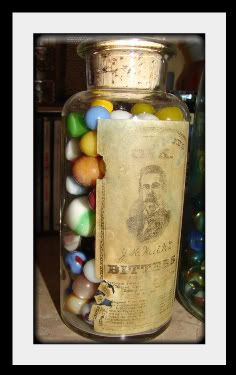 Now the next 2 are my latest man made marbles. Big and bold. The first is about 1 1/2" pull and feather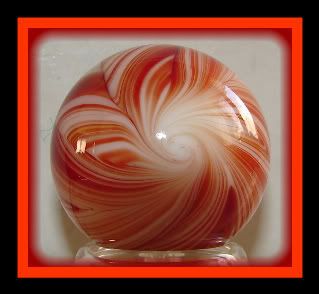 And this big one is about 2" and reminds me of a tape worm with a gas bubble, LOL.