I have been taking shots of my ornaments and playing with them at picnik. The one below I didn't change much, cropped it and added a frame then decided some snow since they were warming their hands over the flame were called for. I added some darkness to the edge to give it a night look.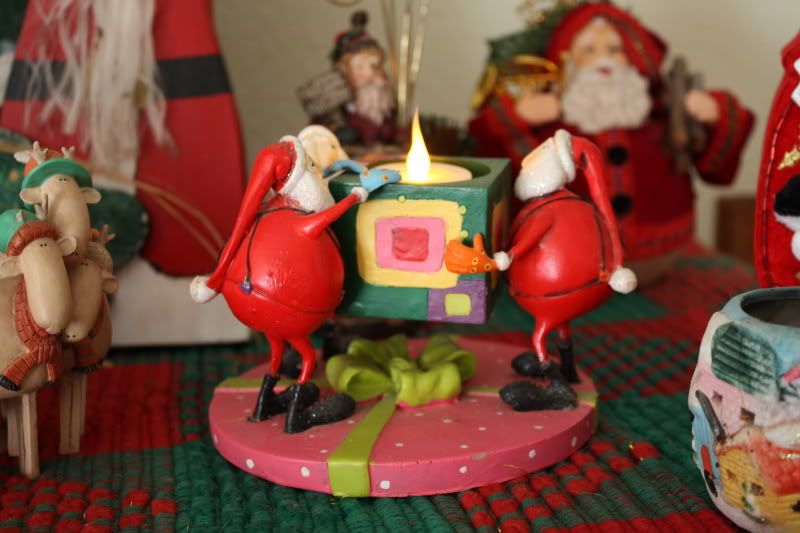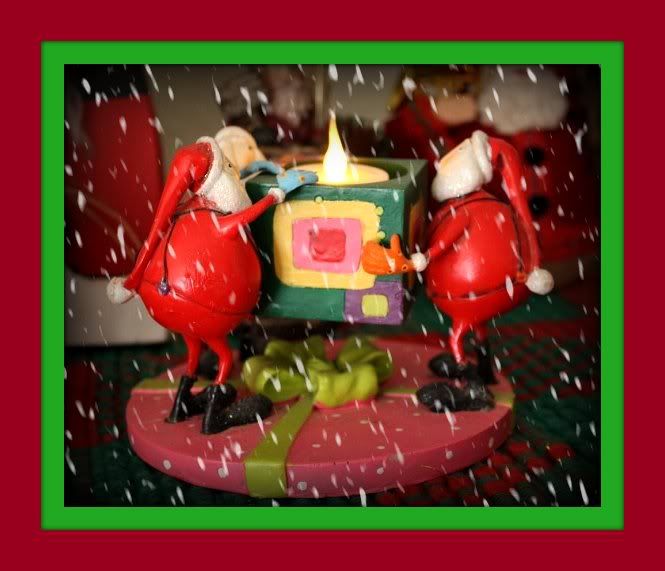 This shot is of some old ornaments from 50's. The light from the door washed the picture out and it was busy with all the background showing.
So I cropped it and added increased the temperature. Then I decided to age the look slightly to hopefully show the vintage look of them, I added a shadow frame and again dark around the edges. I like how it turned out.
My Santa candle shot was dark. I decided to play with it and see if I could get a shot worth keeping out of it.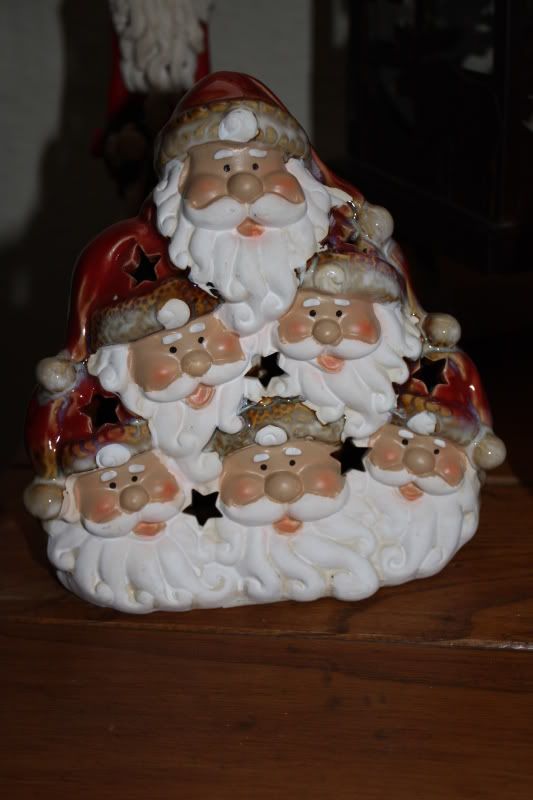 So I lightened it up, increased the temp and them put a crystallizing effect on blurring out the detail of the background but still keeping the details of the cute faces sharp. I put a shadow frame on it and then added my Christmas wishes. I think it is cute enough now to make into a card.