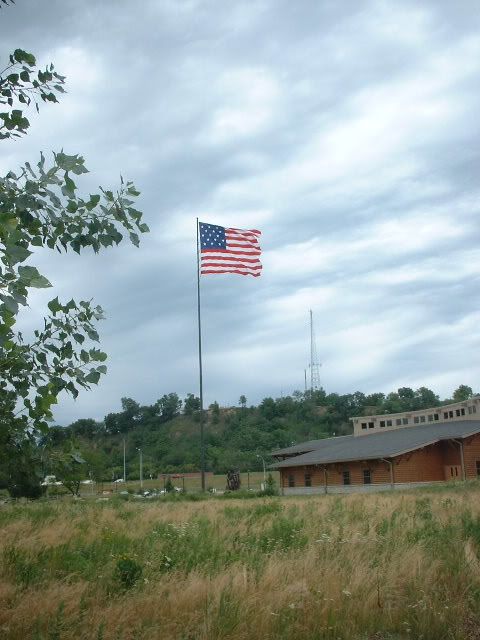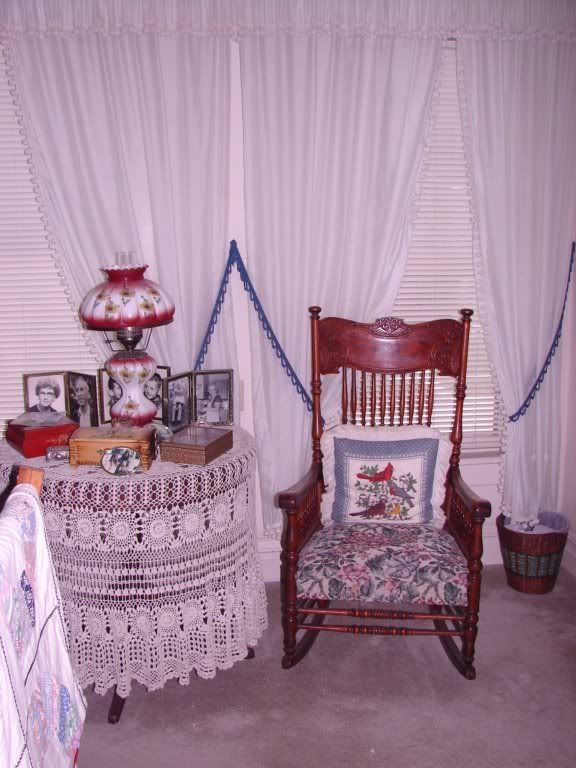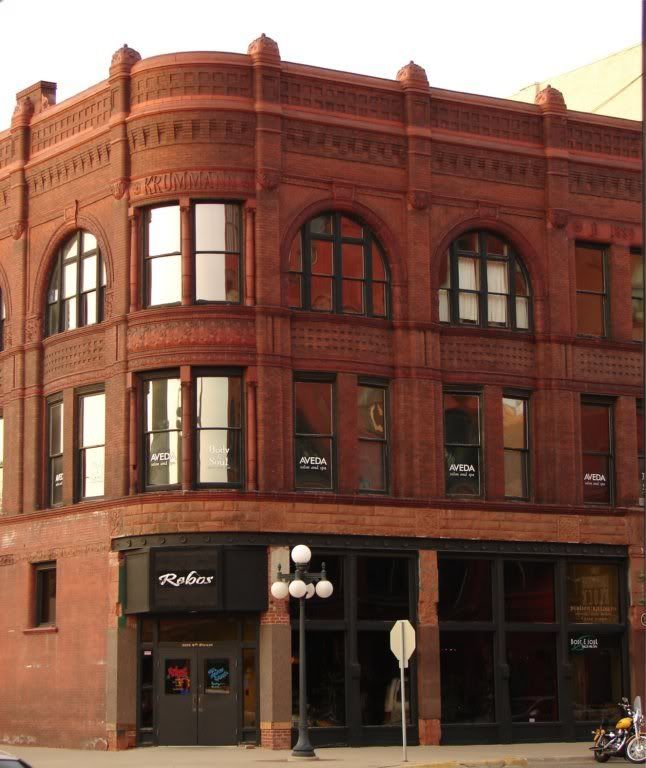 The room below is my MIL's soon to be my sons home.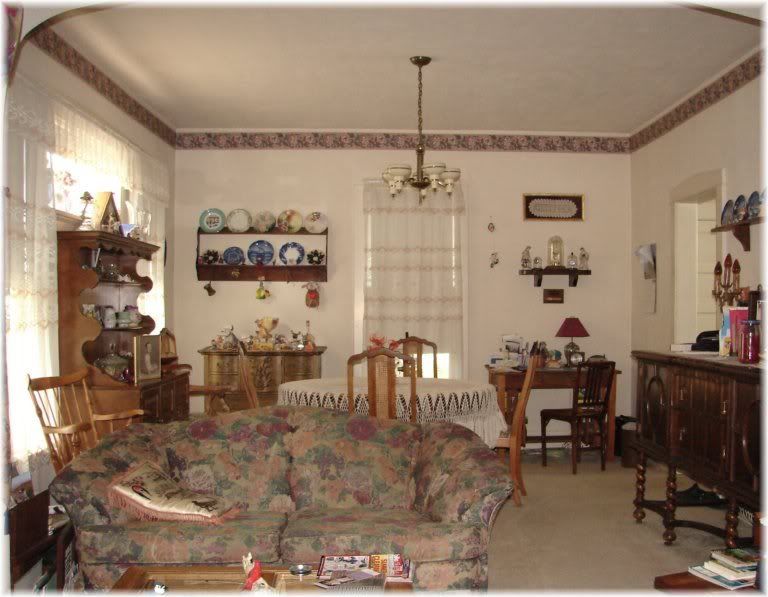 Now the photo below I had used in a challenge last year and made septa at that time. The original is one a disc and I am too lazy right now to sort through them but it is standing present day building in town.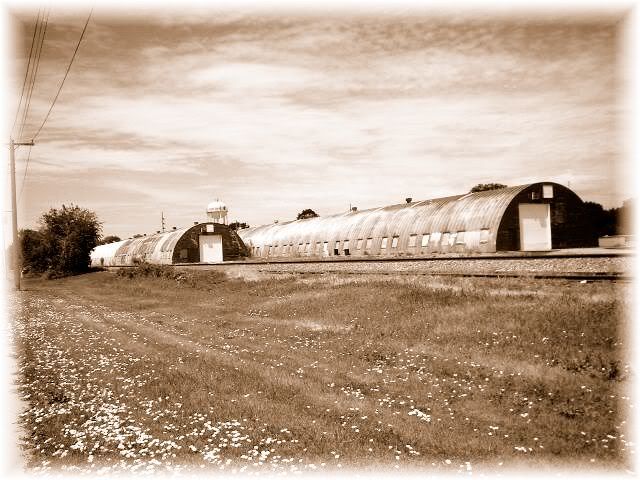 This is my bedroom, cluttered.....