Go to Mary the teach to see more Sepia scenes and check out her wonderful photo.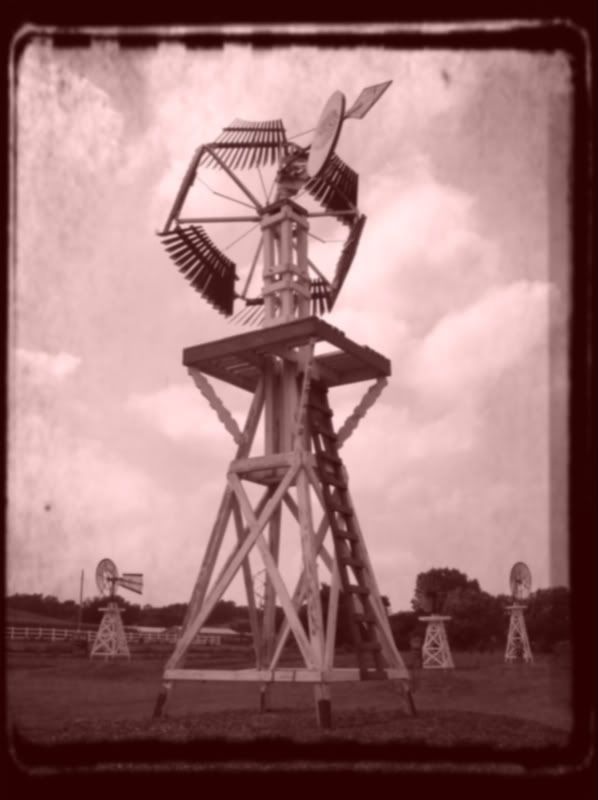 These antique Windmills were done in old photo style and sepia. Would you believe we have a museum of them around here.
And this pic, well I have my pretty geese all in a row.