Watery Wednesday,
click on the photo above for more water shots.
I realize this is probably suppose to be for one water shot, but I shot photo's of this frozen fountain and felt they deserved to be a series. The first shot I enhanced to make it look like a drawing. All the busy background looked terrible any other way but looks good this way for some reason.
The ice looks so cold and frozen but with the fountains still going they are creating some interesting ice formations.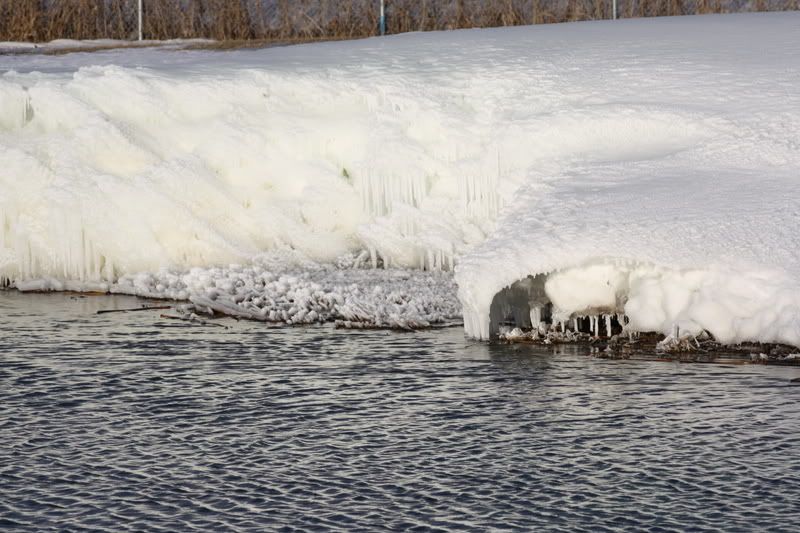 The water droplets create a curtain effect in this pictures and I think that fountain head in the back looks like a spilled urn, is that where all the droplets were coming from......
Shooting out of a frozen volcanic type ice cone the fountain blasts into the arctic temps and some are frozen almost when they fall once again into the water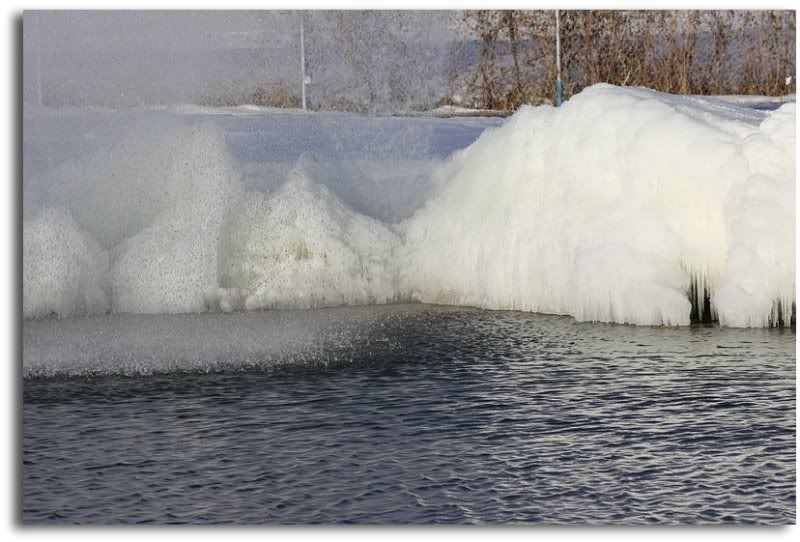 Our own little glacier fields but weeks old instead of centuries.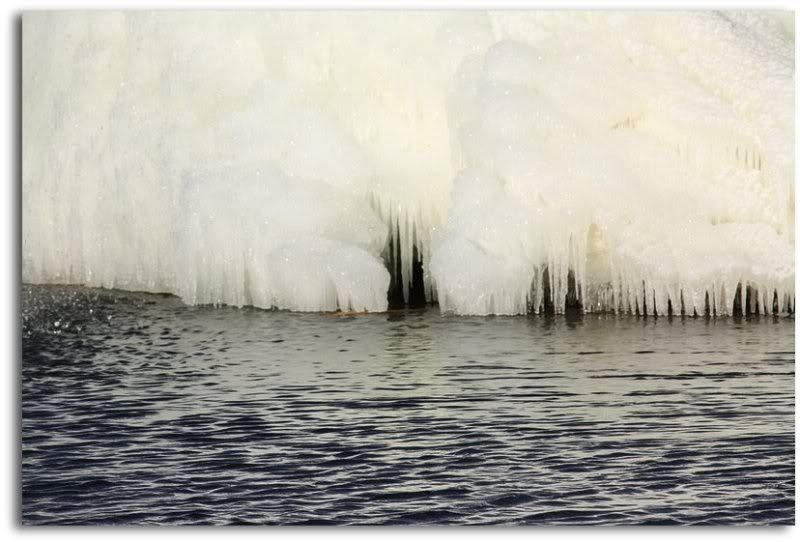 Another volcanic type water eruption from the fountain.